Charged by technological companies. For You
Smart and innovative
Best prices
We guarantee the best prices for all our travel services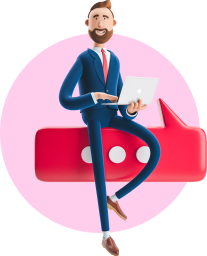 Direct integrations
We provide services directly from cultural and tourism sites
Innovative Russia
We've collected the best Russian technological solutions
Trust and Care
Powered by the e-visa technology. Trusted by the Russian Government
Reimagine travel with us
RT-Tourism is a dynamically developing company focusing on the adaptation and deployment of platform solutions. The key element of business development is the operation and modernization of the GoRussia platform, as well as the realization of joint projects, including those in the entertainment segment.
More about RT-Tourism

MTS is the leading telecommunications group in Russia and the CIS. We provide a range of mobile and fixed-line communications-based services to satisfy today's increasingly digital lifestyle. We serve over 80 million mobile subscribers in Russia, Armenia and Belarus, and about 9 million customers of fixed-line services, including fixed voice, broadband internet, and pay-TV in Russia.
More about MTS